Those of you who have been following along with us probably know how much fun we have been having creating and concocting different
cloud dough recipes
. We have made
pumpkin
,
peppermint
, and
apple
just to name a few, and Rosie and Jewel have loved them all! When my friend told me her little one was having trouble sleeping at night I immediately thought up this next type of
cloud dough!
Cosmic Cloud Dough with Calming Lavender
Rosie helped me mix up the
Cosmic Cloud Dough
for her friend and she was so excited to give it to her!
~ 2-5 drops of lavender essential oil
~ 1/2 cup of purple powdered tempera paint
or crushed chalk (optional)
If you desire the cloud dough to be colored you can use
powdered tempera paint
or crushed up sidewalk chalk. Simply mix the colored powder into the flour in a sensory bin or similar container. Here we used purple powdered paint but we have used chalk to color cloud dough in the past and it works great. Once mixed, add the oil and lavender and mix well until you reach the desired consistency. (slightly damp, moldable, and crumbles easily)
Given that Rosie's friend would be playing with this before bath and bed each night we also added stars and moons as well as a bit of cosmic glitter. We purchased the stars at The Dollar Tree and already had the glitter on hand. This is all optional though because
all you really need to create the calming effect is the lavender scent
. Adding it to sensory play provides another calming appeal as handling certain materials like cloud dough is a simple way to relax little ones.
Once the lavender "Cosmic Cloud Dough" was all mixed it smelled amazing!
Rosie played with it for a bit before we put it into a container for Rosie's friend. Given that Christmas is around the corner we made it an early Christmas gift! To add to the gift we paired the Christmas tin with the cherished bedtime book, Goodnight Moon
We would have waited until Christmas to give this homemade gift but wanted to give it early to help sooth the little one to sleep!
Sensory bin Christmas tins like this one make f
antastic homemade gifts for kids!
You can create a sensory bin geared towards any theme. If a child loves Dora the Explorer you could make them a
Dora sensory bin like this one
or if they love farm animals you could make a
barnyard bin like this one.
The possibilities are endless and the gift will show thought, love and appreciation of the child's interests.
I will definitely be making more
Sensory Bin Christmas Tins
for other children on my Christmas list and will also be making Rosie and Jewel their own
calming sensory bin
..... perhaps using a different material or theme.
We have a time out table for when Rosie or Jewel need a minute to collect themselves. I plan to put the calming bin in our time out table to help calm Rosie and Jewel during difficult times.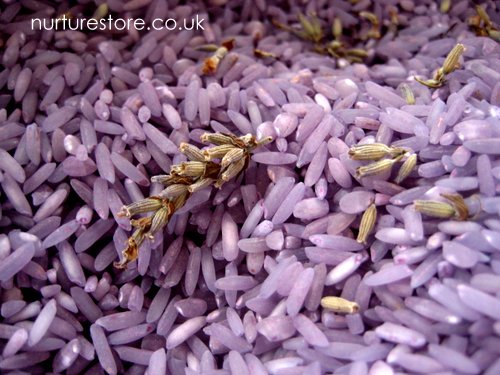 This would also be a great sensory bin to make for a little one having trouble sleeping.
Other cloud doughs we have made:
We have lots of other fun homemade gift ideas to share too. Connect with us so you don't miss them or any of the other fun activities we have to share!
We share fun kids activities several times a week!
Stay Connected to the fun