While Rosie has always loved vegetables we have had to come up with some creative ways to sneak them into Jewel's diet. Sometimes
getting kids to eat vegetables
can be tricky but we have found some ways that make it fun, hide the veggies so there is no fuss, and take the stress right out of it!
Here is what has worked for us!
Kids Eat Vegetables- Tips & Tricks for Parents
Puree vegetables right into your homemade sauces, soups, and stews.If you prefer the convenience of store bought sauces like I often do, why not puree some veggies and stir it into the sauce as you heat it over the stove. I do this with our tomato sauce and the kids are none the wiser.
Add veggies to cheesy meals like mac and cheese and quesadillas!
For children who do not like to see vegetables in their food hide squash in cheesy meals or puree the veggies and add them to the cheese.
Give children a choice. Line up a variety of veggies and have them pick one. Then let them rinse and clean the vegetable themselves and help prepare it by placing the pieces on their plate as you cut it.
Let your child pick out their own fresh veggies at the grocery store. Then serve them raw with a dipping sauce on the side. This builds excitement and kids love to dip!
Add veggies to ground beef before preparing burgers. For extra picky eaters puree them and use less egg and other wet ingredients in your recipe.
Make a rainbow out of the veggies and serve hummus on the side
Add cauliflower to your mashed potatoes- simply use half the potatoes and substitute cauliflower I use this mashed potato recipe.
The Sneaky Chef- this site is AMAZING and packed with ways to

get kids to eat vegetables

. This is one of my favorite resources for sneaking in those veggies.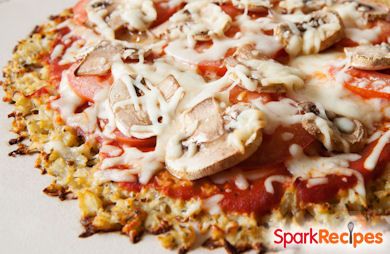 Add veggie puree to your pancake batter
Buy vegetable pasta or make your own. It is colorful, fun, and sneaks in those veggies!
The book Deceptively Delicious- while I have not read this book myself it was recommended to me several times by readers. The book offers simple secrets to getting your kids to eat good food and is packed with recipes. There is a sample recipe on the page too!
Add veggie purees to their yogurt along with a favorite fruit to disguise the taste.
Let kids plant and grow their own vegetables. As the veggies are ready to eat, let them harvest wash, and help prepare them. This is a great activity on so many levels and is very enriching and rewarding. Besides that, it helps get kids excited to eat those veggies! Lots of information relating to gardening with kids can be found on Gardening with Kids
Make Eating Veggies Fun-
my number one tip would be to make eating veggies fun by serving food in a fun way! There are
tons of ways to create fun food.
My
fun with food Pinterest board
is packed with ideas. Here are a few of my favorites:
~ Click the photos for full instructions ~
_________________________________
I hope you find these tips and tricks helpful as you try to
get your kids to eat vegetables!
Other

Parenting Resources

you Might Find Helpful: